WELCOME TO
YOGA CONTINUING EDUCATION
YOGA THERAPY | AYURVEDA | self-care
The Course
The 100 hour Basics of Yoga Therapy course provides Yoga Teachers with more education in how to safely integrate therapeutic yoga techniques based on the Five Illness Models to their students. Included, are the Basics of Ayurveda - simply taught so that you can start applying the practices right away. The therapeutic application of correct propping with blankets, blocks and bolsters is explored so that comfort and ease is at the top of maintaining inner harmony and peace. Self-care practices to nourish yourself is at the core of the course.
If you are not a Yoga Teacher, the 100 hour Basics of Yoga Therapy course will give you expert guidance into living a healthier life with a wide range of sensorial experiences and nutrition guidelines based on your body type. Your journey will be personal and many students have found the course to significantly turn their lives around in a most positive way. You'll become more 'whole' and feel a sense of connection to all that matters in your life.
This course is for Yoga Teachers, Yoga Students, Healthcare Practitioners, Massage Therapists, Psychologists, Moms and Dads and College Students.
Discover Yoga Therapy and Ayurveda to enhance your life now!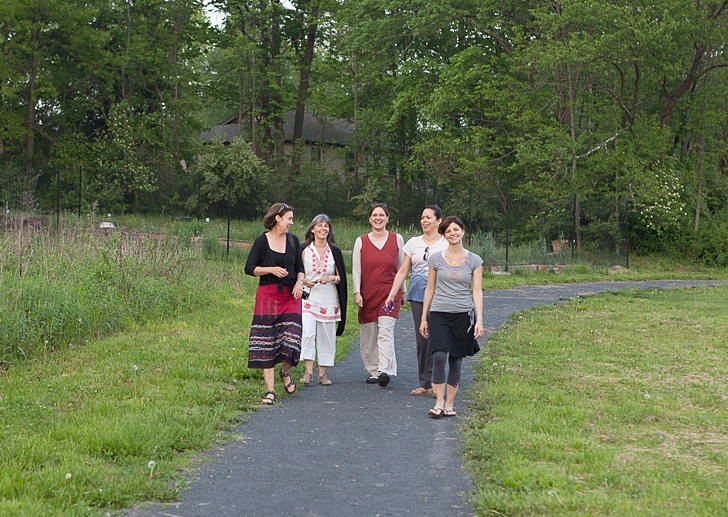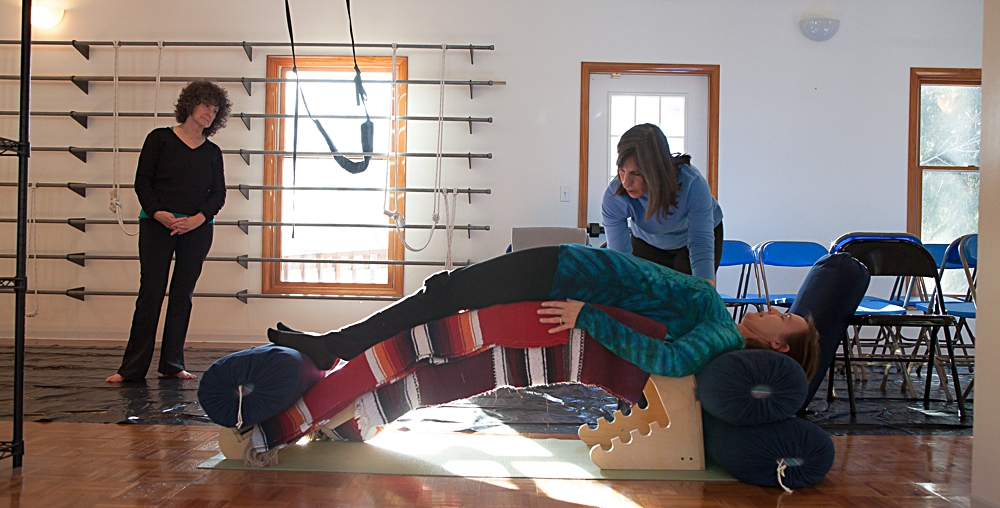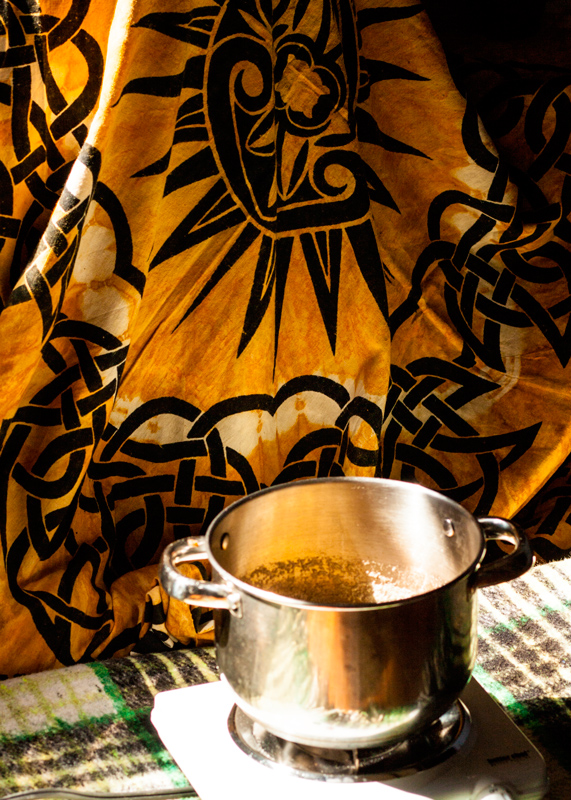 Your home for online continuing yoga and ayurveda education.
100-HOUR ONLINE COURSE
15 professional lessons, training assignments, homework, reading and mentoring. This course gives you the online-only option of studying at your own pace independently. $470
What is Yoga Therapy?
Yoga Therapy as defined by the International Association of Yoga Therapists (IAYT) is, "Yoga Therapy is the process of empowering individuals to progress toward improved health and well-being through the application of the teachings and practices of Yoga."
With an understanding of the 5 primary Disease States taught in this course, participants begin to see the distinction between yoga teacher and yoga therapist. My Yoga Therapist courses focus on understanding the BASICS of both yoga therapy and an introduction to the practices of ayurveda. The courses focus on the modifications of yoga practices such as Asana (the postures) by incorporating props and moderations to all the yoga methods: from asana, pranayama (breathing), meditation and deep relaxation (Yoga Nidra).
Most Yoga Therapy sessions are held privately to better serve the client or student's personal needs. However, themed group classes such as Yoga for Digestive Issues or Yoga for Trauma are also part of yoga therapy's reach. As with any course of study, the more one knows and the more one practices, the better educated they are to serve a wider population. My Yoga Therapist courses offer the Basics.
Yoga Therapy
Beyond just therapeutic yoga, understanding the Five Illness Model system to individualize classes giving students or yourself what you need in that moment.
Become more confident with working with less-than-flexible healthy bodies by studying the Five Illness Models, learning hand gesture mudras, finding doshas, using art and writing to process and practicing deep relaxation through Yoga Nidra. It's not just about asana anymore.
Ayurveda
To know life.
To know how to navigate your life through ancient Ayurveda wisdom to be more present with maintaining health and wellness. The Basics of Ayurveda in this course give you grassroots basics to start living the practice by paying attention to the moon phases, grinding spices, making ghee, honoring the food you eat by classifying them into their 'doshas'. All this and more. Learn for yourself or help your students.
Self-Care
Self-Care is part of this course and part of any complete health regimen. Caring for yourself so that you are better able to care for others is the way of healing and restoring yourself. Becoming 'whole' is about bringing yourself back - back to the original human kindness that is your inherent right. Caring for your mind and body and seeing yourself as a whole person and not just a condition, or the pain or limitation. This course explores ways to reclaim your balance and steady your mind so that calm strength becomes your mantra. Incorporating Yoga Therapy, Ayurveda principles and Self-Care practices, you will begin to feel better in so many ways.
There is a sense of timelessness and ease when you start your studies with My Yoga Therapist. The material is digestible and comprehensive allowing for personal integration so that you become what you are studying. There is a connection to the methods and applications because you are going at your own pace & taking your time to contemplate the studies - looking at them from all sides.
Your Teacher
Paula Tepedino is 67 years old. She has been teaching yoga for more than 25 years and practicing it for over 40 years. She appears younger than her age and credits this to her devotion to following a healthy yoga and ayurveda regimen all these years. She will tell you that yoga saved her life a long time ago, and the lifestyle practices continue to sustain, maintain and nourish her from the inside out. She is a Certified Yoga Therapist and a Certified Kripalu Yoga Teacher. She combines the studies of philosophy, Grassroots Ayurveda, & self-care practices to bring you something you can't find anywhere else. Her style is one that is compassionate, friendly & flexible. And her approach is one that moderates and modifies the methods according to illness or comfort. Everyone is treated as a whole person. And applications of yoga techniques are designed to fit the individual's needs.